To commemorate our 25-year anniversary, we announced the winner of our longest running customer giveaway of a new pickup truck or $20,000. John and ...
Venture Out Resorts, a private membership camping resort company in Ohio and affiliate resort of Outdoor Adventures, is proud to announce the acquisition of ...
Not only are we celebrating our 25th anniversary being in business, but we're also celebrating 5-years of being headquartered in the historic Kresge building ...
All in one place, for easy access… here are this year's individual Halloween schedules! Remember that we always celebrate Halloween on the first Saturday ...
New this year: Several rentals at Grand Haven are open year-round! We were able to move them so they share a water line with ...
It's October. Fall has come. It's time for some special fun at Outdoor Adventures! The biggest event every October at all Outdoor Adventures resorts ...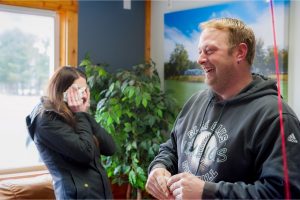 Do you need a feel-good story right now? Could you use some warm fuzzies? Do you wonder (or even doubt) if Outdoor Adventures really ...
Outdoor Adventures, Inc., provides a selection of RV Resorts and Campgrounds in Michigan that offer beautiful outdoor settings and a range of activities and ...
The team at Outdoor Adventures takes pride knowing that our RV Resorts and Campgrounds have become a regular tradition for so many family vacations ...
Limited Time - First Visit Special
Free RV Camping Vacation - 3 Days, 2 Nights