New this year: Several rentals at Grand Haven are open year-round! We were able to move them so they share a water line with ...
It's October. Fall has come. It's time for some special fun at Outdoor Adventures! The biggest event every October at all Outdoor Adventures resorts ...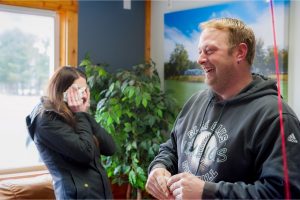 Do you need a feel-good story right now? Could you use some warm fuzzies? Do you wonder (or even doubt) if Outdoor Adventures really ...
Outdoor Adventures, Inc., provides a selection of RV Resorts and Campgrounds in Michigan that offer beautiful outdoor settings and a range of activities and ...
The team at Outdoor Adventures takes pride knowing that our RV Resorts and Campgrounds have become a regular tradition for so many family vacations ...
The team at Outdoor Adventures, Inc. would like to introduce you to the Kalamazoo RV Park and Campground in Michigan. This is one of ...
The themes have been chosen. Start planning your trips for 2017! Fireworks at Lake Shore and Saginaw Bay Resorts are on July 1. Halloween ...
Michigan is one of the best states for an outdoor vacation and Outdoor Adventures Inc. is the leading provider of RV resorts and campgrounds ...
The Mount Pleasant RV Resort and Campground provides a wonderful outdoor experience in Mount Pleasant, Michigan. This Outdoor Adventures campground sits in a peaceful ...
Limited Time - First Visit Special
Free RV Camping Vacation - 3 Days, 2 Nights