Considering purchasing a camping membership? Don't wait any longer! If you are an avid or hobbyist camper and haven't purchased a camping membership yet, now is the time! With the ever-changing economy and the talk of a recession, we could all afford to put money back into our wallets, and that's exactly what a camping membership can do for you! Say goodbye to those pesky nightly rates of state parks for good! With a camping membership, you will undoubtedly put hundreds of dollars back into your wallet each month! Don't miss out on all the perks of belonging to a camping community, especially one like Outdoor Adventures! 
Outdoor Adventures is Michigan's premier network of private campground resorts. We've provided a safe and enjoyable camping experience in Michigan for over 25 years. Haven't experienced one of our resorts yet? First-time guests are able to enjoy 7 nights of free camping! Click here to learn more! Until then, Here are the top ten reasons why you should consider purchasing an Outdoor Adventures membership. 
#1: Multiple Locations + Access to Affiliate Locations! 
An Outdoor Adventures membership comes with access to a network of campgrounds that you wouldn't otherwise be able to access without a membership. Outdoor Adventure's premier Michigan campgrounds are located in unique communities so there is always something for everyone, even when you venture outside of the resort. Members rave about being near Lake Michigan and the entertainment near our Grand Haven resort. Others rave about the quiet and quaint "up north" towns of Gaylord, Omer and Sterling. If you're searching for tons of activities and big-city vibes, we also have campgrounds for you. If you're searching for simplicity and tranquility, we have those campgrounds as well! Try one of our resorts and stay for free for 7-nights with our first-time visitor special
#2: Amenities!
Membership with Outdoor Adventures comes with full access to all of our amenities! Indoor Pools? Got it! Snowmobiling? Check! Our members have access to outdoor pools, waterslides, splash parks, mini golf courses, arcades, recreation equipment and so much more! There's enough fun for everyone! And with a membership, you get unlimited day use so you can come as much as you'd like to use these premier amenities. 
#3: Privacy! 
Outdoor Adventures is only accessible to our members, their children, and their grandchildren, as well as to guests of our members. Everyone coming in and out of our campgrounds is a part of the Outdoor Adventures camping family, and with the purchase of a membership, you become a part of our ever-growing family as well!
#4: Experience! 
We pride ourselves on the quality experiences we offer for all of our Guests at all of our locations! We practice the "Service First" mindset, which empowers all of our staff to treat our campers like family and provide top-notch service inside and outside our resort locations. We like to get to know our guests by name and go above and beyond to make their every stay a special one! 
#5: Quality! 
You just can't beat the quality of an Outdoor Adventures facility! Our staff works year-round to keep our resorts clean and up to date. Quality and comfort are our main priorities. Each campsite is equipped with everything a camper needs to have a comfortable, peaceful, and memorable stay: W/E/S and some 50 amp hook-ups, personal grills, personal fire pits, and picnic tables. Every camper can make their site feel like home, and not only that, as mentioned before, Outdoor Adventures campgrounds offer top-of-the-line amenities! Indoor and outdoor pools, golf courses, fireworks, planned activities, and so much more. Some state parks (if you're lucky) may include additional amenities such as an outdoor pool…(for an additional cost) *cough cough* but that isn't the case with an Outdoor Adventures membership!  Our amenities are best-in-class and will make you fall in love with Michigan camping. 
#6: Planned Activities!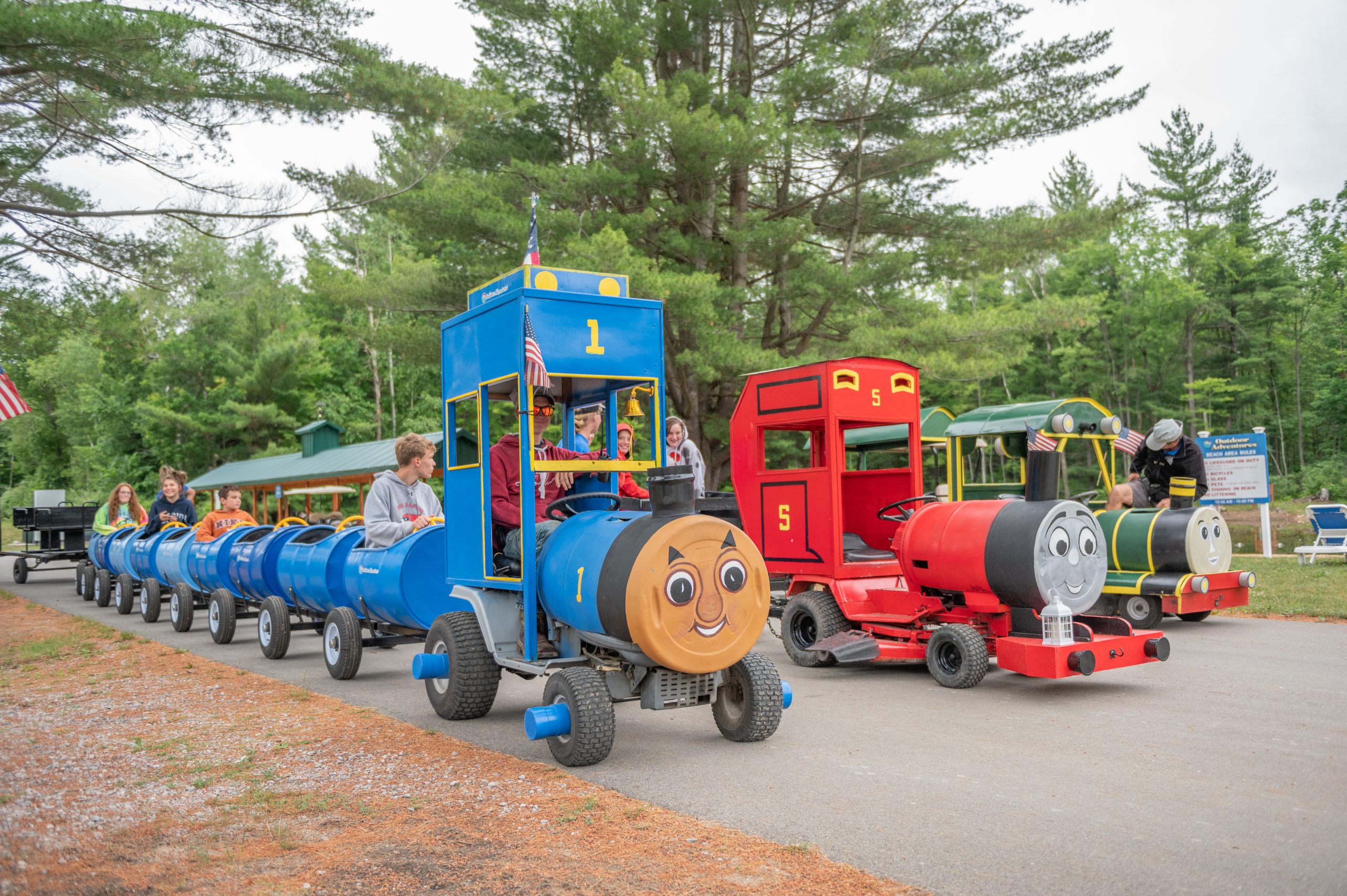 As an Outdoor Adventures member, you are invited to participate in all of our planned activities, including Carnival Weekends, hay rides, 4th of July fireworks, bounce houses, barbeques, Halloween weekends, holidays, New Year's Eve parties, and so much more. Check out all of our activities calendars here! 
#7: Pride!
A sense of community and family is priceless, and our members feel like family. Because of that, they take pride in their membership, which means they take pride in keeping our facilities clean and family-friendly for everyone. 
#8: Memories…Priceless!
Your Outdoor Adventures membership doesn't have to end with you! Bring your children, grandchildren, other family members and friends so you can create tons of special memories together. 
#9: Price – Save! 
If you're an avid camper, then you know how pricey state campgrounds tend to be. Staying overnight at a public campground can range anywhere from $25-$125 a night, and even more if you're desiring a campground with fun amenities. And what about inflation? With an Outdoor Adventures membership, you save on paying nightly fees, protect yourself against inflation and you have access to best-in-class facilities across the state and every amenity our various resorts have to offer. We also have various rental units, like cabins, that are a great option for anyone without an RV but still looking to get out into nature and have fun Michigan camping getaways!
#10: Community!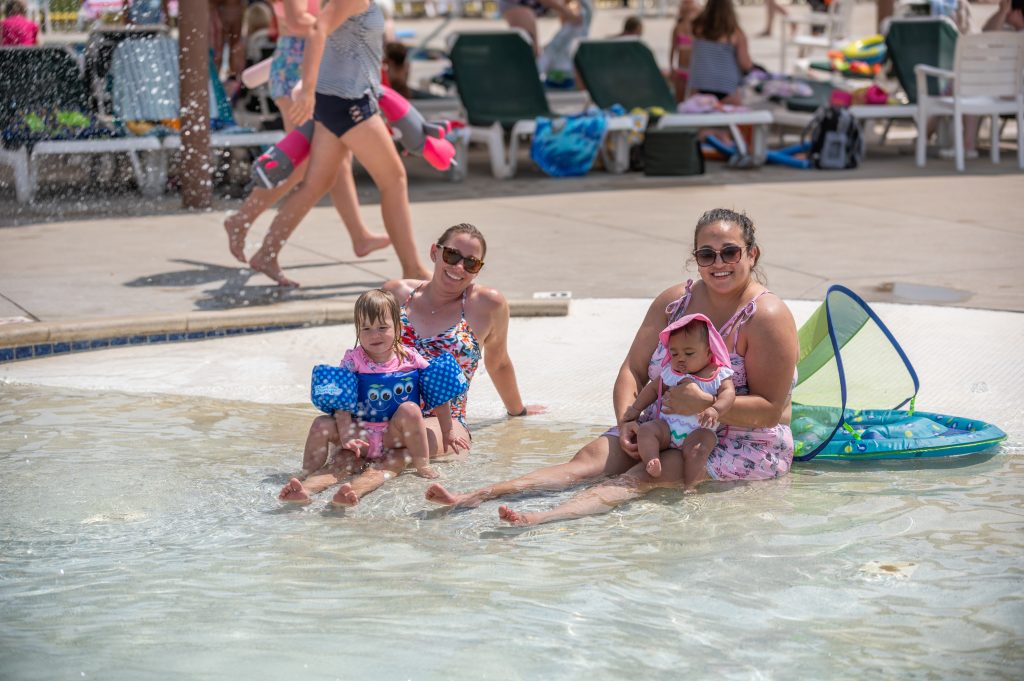 Last but not least, you should consider an Outdoor Adventures membership because of the relationships made. As the largest privately-owned Michigan network of campgrounds, Outdoor Adventures has nine locations across the state of Michigan and various partner locations. Camping with us means you are bound to see new places and new faces. Many of our members have met lifelong friends while camping and now they camp together every year! 
If you are new to camping or a lifelong camper, purchasing an Outdoor Adventures campground membership might be the best option for you. An Outdoor Adventures membership allows you to camp in various locations without pesky nightly fees, while enjoying tons of terrific amenities, and building lasting relationships with other Outdoor Adventures members. What are you waiting for? We have an unparalleled offer waiting just for you. Try one of our Michigan campground resorts and stay for 7 nights with our first-time visitor special!
As we say everyday, HAPPY CAMPING!