Grand Haven Resort is located just minutes from Lake Michigan and downtown Grand Haven (Coast Guard City USA)!
The community is an active beach resort with boating, fishing, sailing, biking, skating etc. along with connecting recreational areas. The city has over 100 miles of bike trails, a state beach, boardwalk, two lighthouses, a pier, wharf and large charter fishing fleet. Travel & Leisure Magazine has named Grand Haven's beachfront one of 17 "Best Secret Beaches on Earth!"
In addition to all of the great sites and things to do in town the resort offers great fun of its own! Our go karts, pools, putt-putt, and more will keep you busy during your stay. Be sure to plan a visit to Grand Haven Resort soon!
Resort Services & Amenities
minutes from Lake Michigan
General store
Clubhouse
Game Room
Putt-Putt Golf
Go Kart Track
Outdoor Pool
Wading Pool
Pavilion Playground
Hiking & Biking Trails
Nearby Beaches
Planned Activities
Available Activities
Watersports
We have two pools for your enjoyment, one of which is specifically designed for the younger set or just for keeping cool on a hot day. Join the fun!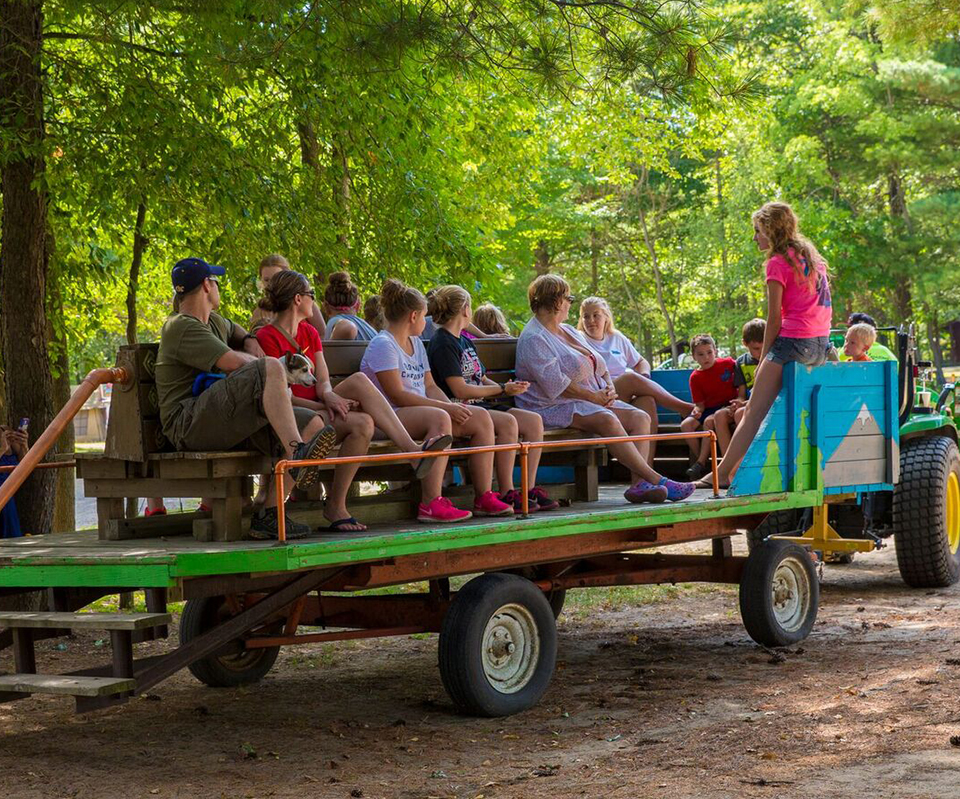 Train Rides
Hop on our trackless train for a ride around the resort. Wave to your fellow campers as you pass by their sites!
Go Kart Fun
Go for a ride on our fun go kart track. Curves, bridges, this track has it all. We even have some karts that allow parents to take their younger kids with them!
Golfing Challenge
Try your skill on our miniature golf course! It's beautiful and challenging, and you'll want to do it again and again (especially as you try to master hole number seven!).
Lake Michigan
The beautiful (and unsalted) shores of Lake Michigan are only 10 minutes away. Go for a stroll on the pier, go for a swim in the blue water, fly a kite on the beach, or take your furry friend to the dog beach!
Entertainment
Grand Haven's Musical Fountain is downtown, just 10 minutes away. Watch colorfully lit fountains dance to a variety of music. It's fun for everyone!