We are excited to announce a couple of new additions to our Outdoor Adventures team!  Kyle Ryan is the new resort manager at Benjamin's Beaver Creek and John Head is the new Chief Strategy Officer for the company.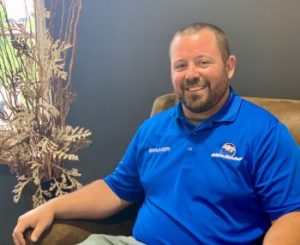 Kyle joins us from the Otsego County Parks. He has several years of experience in operations and people management, graduating with degrees from both Alma College and Central Michigan University. Kyle, an avid outdoorsman, lives with his family in the Gaylord area. He's got a real passion for what he does and enjoys every bit of Pure Michigan that we all love. Check out Kyle's Instagram page, @ouroutside. 
"Kyle has stepped in and was able to tackle all the challenges of opening a park," said Bill Cooke, Director of Operations. "We are so excited to have him as part of our team and we're already seeing positive feedback from members about all the great work he's doing there."
In his role as CSO, John will focus on guiding Outdoor Adventures' long-term strategic direction, corporate development and alliances and partnerships in the industry. Head brings more than 30 years of senior-level executive experience. Specifically related to the industry, he has many years of experience with Travel Resorts of America. His most recent position was the Founder and President of Whitebridge Financial where he was responsible for operations, P&L management, sales and marketing strategies, information technologies and software development, data stratification and analysis and more.
"After working with John for 6 years and seeing his expertise and professional attitude, it was time to take our relationship to the next level," said Jason King, CEO of Outdoor Adventures. "We are very excited and proud to have him as a part of our team."
Please help us welcome our newest team and OA family members!