❗NEW Entrance Procedures❗
at Lake Shore Resort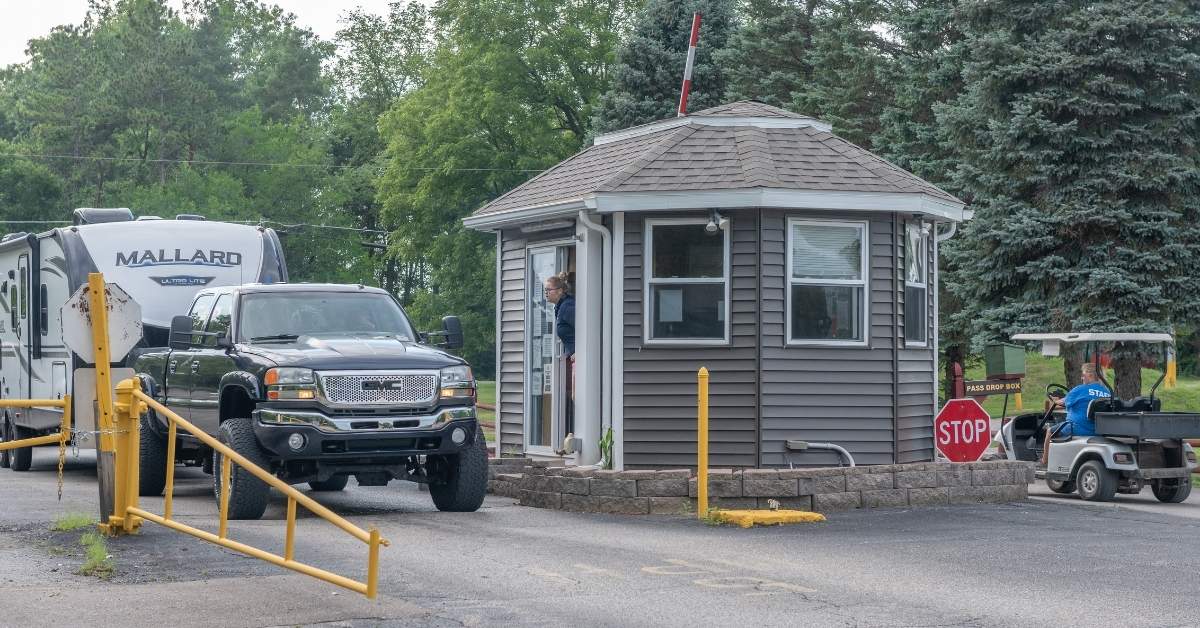 Please read the following new procedures and be familiar with them before coming to the Irish Rd or Richfield Rd security gates at Lake Shore Resort for overnight or day use:
For Member Overnight Use
Upon arrival, a Security Gate Agent will ask how many people are in the vehicle and if anyone is a guest. Members will be required to show their membership cards or driver's licenses. Guests 18 years and older will be required to show their driver's licenses. Guests will then be registered on the Member's reservation. Please remember that 10 people and 2 vehicle max are allowed per site.
For Member Day Use
Upon arrival, please let the Security Gate Agent know you are here for day use. The Security Gate Agent will then book all Members and guests in the vehicle for day use. Resort management has the right to close day use once the resort reaches capacity.
For Guest Day Use
If you have guests visiting, the most efficient thing you can do is call Member Services before your arrival to add your guests' names to your reservation. If you do not, you can also inform Security upon arrival at the resort. All guests arriving at the resort will need to be linked to a Member's reservation.
Upon a guest's arrival, anyone 18 years and older will be required to show their driver's license and tell the Security Gate Agent the Member's name they are there to visit. The Security Gate Agent will pull up the Member's reservation and check to make sure the guest is pre-approved to enter.
If your guests arrive and they are

not

entered on your reservation, the Security Gate Agent will be required to contact the Member and get approval from the Member before allowing the guest to enter the Resort. If we are unable to reach the Member, the guest will not be allowed to enter the Resort.
All guests will be expected to leave the resort at 10 p.m. as all amenities will be closed for the evening.
Reminders:
Richfield Rd entrance is open 24/7 during the summer (Memorial day-Labor Day). Irish Rd Hours: 7 days a week from 7 am – 11 pm.
Everyone will still need to check in at the Store.
You must also have a hang tag in your rearview mirror.
Annual or daily vehicle permits will still be required to enter along with these new procedures. They can be picked up or purchased at the Store if you do not have one.
We are dedicating extra resources to be as efficient as possible with these new processes, but there could be delays upon your arrival at Lake Shore Resort. Please be patient with us as we work to make this the best experience for all. If you have any questions, please give Member Services a call at (989) 671-1125 or email wecare@outdooradventuresinc.com. Thank you!