Outdoor Adventures Rifle River Resort Campground offers a beautiful, quiet, and secluded setting in the Saginaw lowlands of eastern Michigan. The Rifle River provides hiking, fishing and canoeing. While camping or renting a cabin you can relax in the outdoor heated pool and hot tub, or join in basketball, horseshoes, volleyball or so much more. Come and enjoy this full service resort offering tons of conveniences for the entire family, while maintaining the rustic appeal of the great the outdoors.
See Rifle River Resort's Virtual Tour and Facebook Page.
Resort Services & Amenities
river ready for your canoe and tube trips
General store
Laundry facilities
On the Rifle River
Private Pond w/Beach
Nature & Hiking Trails
Playground
Picnic Area w/Grills
Firewood
LP gas
Clubhouse & Pavilion
Game Room
Outdoor Heated Pool
Hot Tub
Chapel in the Woods
Live Entertainment
Fishing
Canoeing
Tubing
Basketball Court
Horseshoes
Shuffleboard
Volleyball
Planned Activities
Canoe & Tube Rentals
Wednesday – Sunday
11 am from Moffat Bridge
2 ½ hour trip
Friday – Sunday
9:30 am from Skidway
5 ½ hour trip
*Available during open season (Memorial-Labor Day)
Wednesday – Sunday
12:00 pm from Rifle River
1 ½ hour trip
Friday – Sunday
9:30 am from Moffat Bridge
5 ½ hour trip
*Available during open season (Memorial-Labor Day)
Reservations can be made only one day in advance. A $20.00 deposit is required. Cash, check, or credit card accepted. All deposits are returned after the trip when all equipment is returned.

All Outdoor Adventures equipment must be returned by 6 pm or your deposit will be forfeited!

Outdoor Adventures card-holding members get 1 free canoe trip per stay/visit. Additional canoes cost $40.00 each. Tube rental is $10.00 per tube for 1 ½ hour trip and $20 per tube for the 5 ½ hour trip. No tubes are free. All rental fees due at check in.

All trips must be canceled 30 minutes prior to your scheduled departure time or you forfeit your deposit. All changes must be made 30 minutes before your departure time or you will be charged.

We provide life jackets, paddles and cushions. If any are lost, a fee will be charged.

We suggest 2 adults and 1 child per canoe and 1 person per tube. You must be 18+ to go alone.

We transport you and your guests to the drop-off point and you float back to the resort. You must finish the trip rain or shine.

WE WILL NOT PICK YOU UP!

Pets and coolers are allowed. Pets must be on leash during transportation. If you have alcohol you must carry ID. No glass bottles! Limit of 1 6pk per person.

Please call ahead in rainy weather.

Please respect the rights of others by not tipping them or squirting them with water guns.

To make, cancel, or change your reservation, please call or stop by the store! Store number: (989) 654-3195
Resort News
Available Activities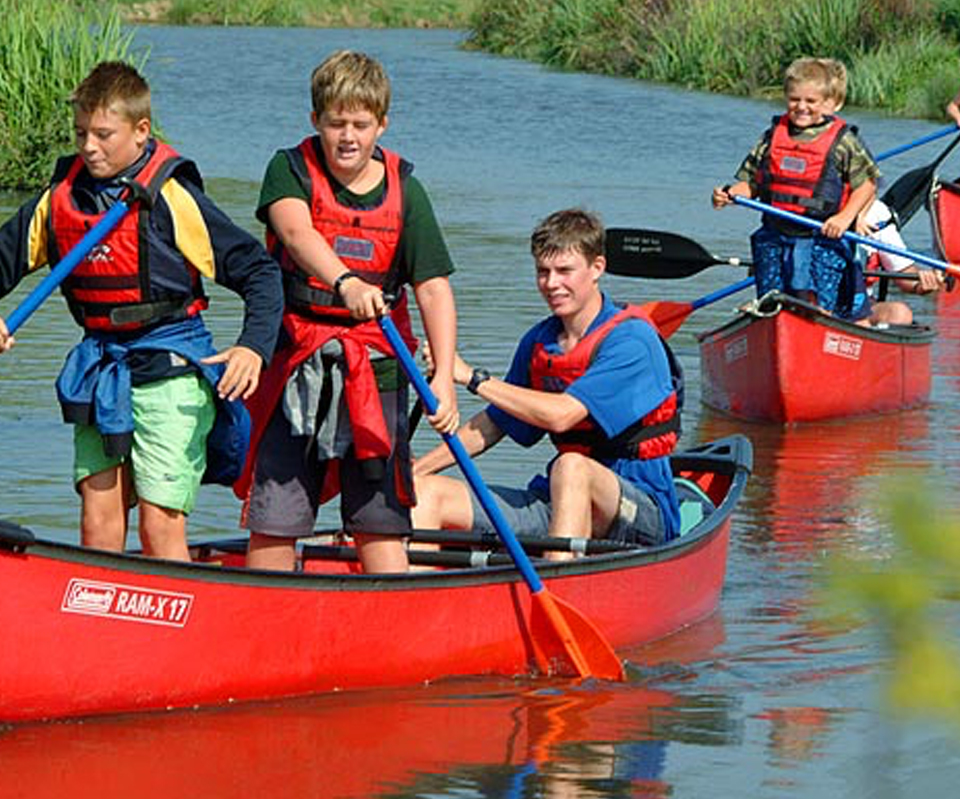 Canoeing or Tubing
A trip down the river is a MUST! Be it in a canoe or a tube, we can help you on your memorable adventure. Stop by the store and reserve a time!
Relaxation
If sitting back and watching those around you is more your style, grab a chair and a spot by the river. It is always fun to talk to those on the river while you kick back and enjoy the beautiful day.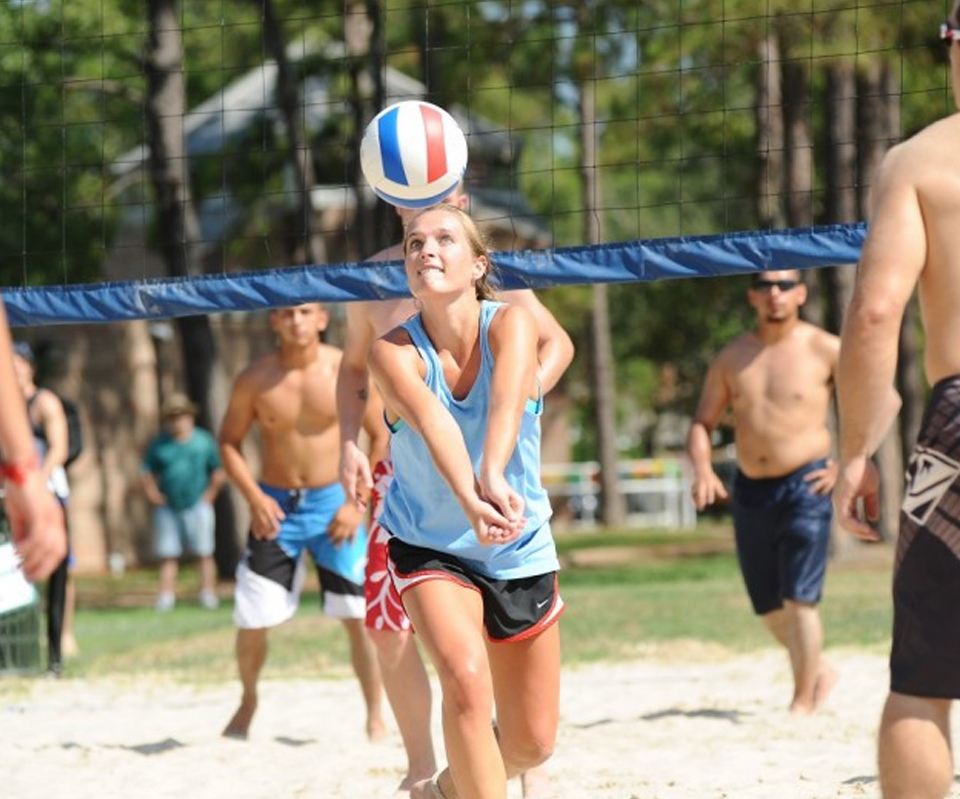 Sports
Stop by the pavilion for fun with the Activities staff, a pickup game of basketball, a game of Washers, or anything else you may catch. There are lots of new friends to be made!
Entertainment
Watch the Activities schedule to see when the DJ will be there or when there is an auction scheduled. These are soon to become favorites of yours, as they have with many of your fellow campers.
Games
Show off your volleyball, shuffleboard, or horseshoe skills! Grab some friends or the person next to you and start a game.
Enjoy The Pool
At the end of a long day on the river, the pool and hot tub provide great options for unwinding. Kick back, relax, and get ready for the next day's fun!