Leave Your RVs with Us!
Are you an Outdoor Adventures or Venture Out Resorts member?
Do you no longer have a vehicle that can safely tow your RV?
Does your yard get really muddy when it rains, therefore making your rig get stuck in it and leaving big ruts?
Is your driveway just too small these days with all of the vehicles your family drives?
Do you just want to pack up a few things, hit the road, and start your Outdoor Adventures vacation sooner?
We Have Safe and Secure On-Site Storage
If you answered "yes" to any of those, storage at Outdoor Adventures is just the thing for you!
All of our resorts have secure on-site storage! Store for the month, store for the year, or store for just the winter season; we have several options for you. We are able to pull your rig out of storage and put it on a site for you, and we're able to put it back in storage when you're ready to head home.
Fees: $45/month
** Winter Storage is available for Outdoor Adventures members on campsites! For an additional $10 per month, you can leave your rig on one campsite from November 1 through April 1! Convenient and easy for you to camp in late fall, winter, and early spring. Stop by and pick out your site! **
Please call Member Services at (989) 671-1125, option 1, let them know which open resort you'd prefer to store your rig at and we'll get things going for you so you can start storing with us right away!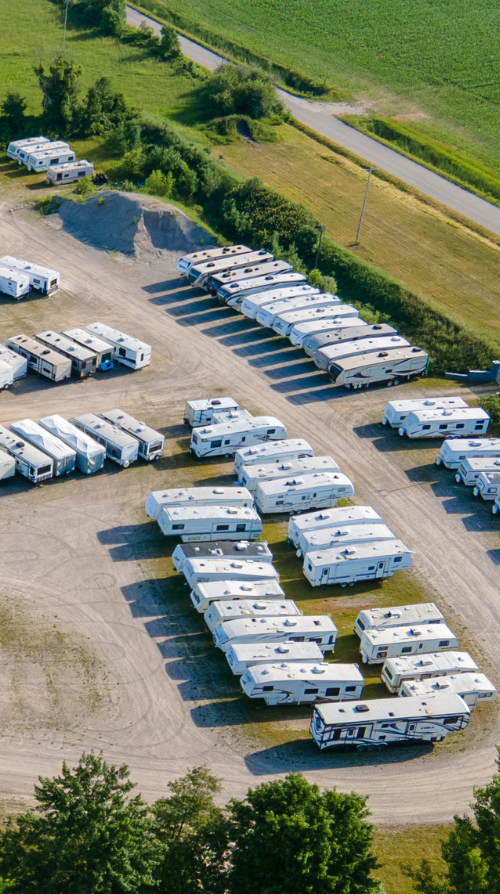 Inquire About Our Affordable Storage Solutions
Become part of our Outdoor Adventures family.
Benefits of becoming a Family Member; Free Camping, Day Use of the Facilities at any location.