Everyone deserves a vacation! But that's not always easy to accomplish. With the ever-changing economy vacationing to a faraway land just isn't feasible for most. Here's where staycations come into play. 
Staycations, a vacation that is taken relatively close to home, have become increasingly popular over the last few years. Many families have said goodbye to expensive getaways and opted to enjoy periods of rest and relaxation close to home. By opting for a staycation instead of a traditional vacation, you and your family can enjoy loads of fun for a fraction of the cost. If you've never tried a staycation today, we want to help you get started with these great staycation ideas! Let's get started!
#1. Have A Wellness Day!
Have you been itching to try that new spa? What about taking a workout class? Well now is your chance! Wellness days are great staycation ideas because not only do you get the relaxation you so crave of a vacation but you get to achieve it at a fraction of the cost, which makes it feasible for the entire family to participate. Find a local gym, YMCA, or wellness spa that is family-friendly, and enjoy a day of rejuvenation. Many gyms offer classes for the entire family such as YOGA, cycling, meditation, and more. It's never too early to begin thinking about wellness. 
#2. Try A New Sporting Activity
Putt-putt golf, axe-throwing, football bowling or "fowling" (Yes, it's a thing), and more – the choice is yours! Sporting activities are something many families crave but rarely get to do, except for now! It's your staycation and you deserve a great time. What we love about staycation sporting activities is they are great fun for the entire family, even for the unathletic! LOL! No matter where you live, something athletic will not be hard to find. Check out your local bowling alleys for things like axe-throwing, laser tag, billiards, and more, and check out your local campgrounds for things like putt-putt golf, snowmobiling, swimming, and more. Many Outdoor Adventure Resorts have putt-putt golf courses ready and waiting for your family to enjoy. 
#3. Go Camping!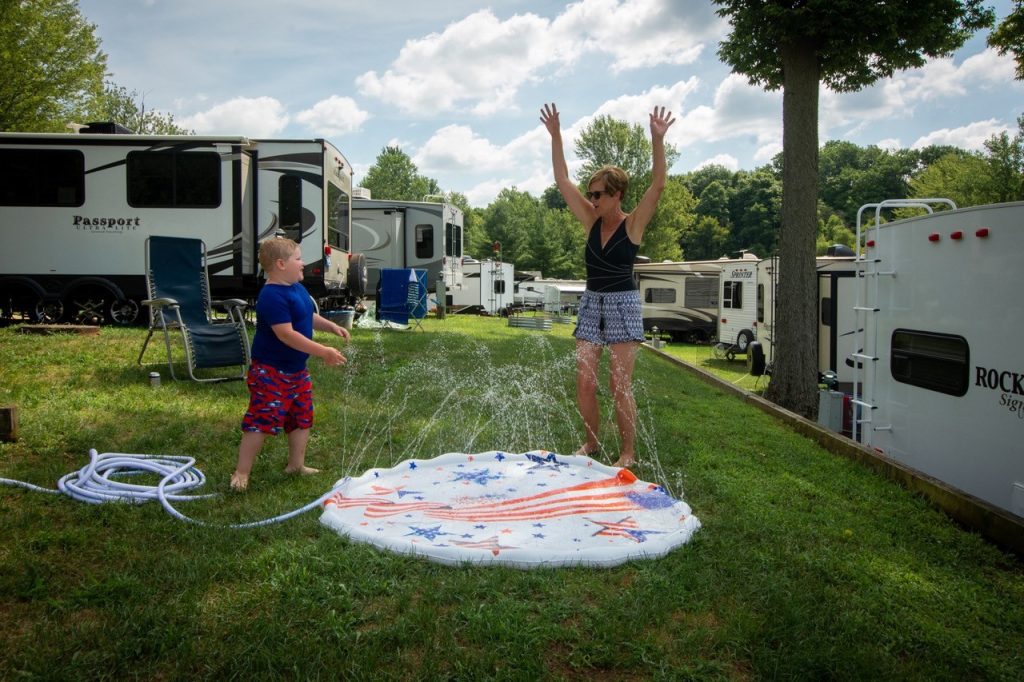 Speaking of Outdoor Adventures Resorts, another great staycation idea is none other than camping! Campgrounds like Outdoor Adventure Resorts have become a top staycation destination, especially during Spring Break! With access to multiple locations around Michigan, state-of-the-art amenities, planned activities, and a welcoming family atmosphere, it's no surprise why campers seeking a nice family getaway constantly choose Outdoor Adventures. Many of our resorts such as the Lake Shore Resort and the Saginaw Bay Resort are open year-round to members and are great destinations for your spring break staycation. Both resorts feature indoor and outdoor heated pools, hot tubs, clubhouses, fitness centers, playgrounds, game rooms (Saginaw Bay Resorts' new and improved game room will be completed soon!), and more! Wondering what type of spring break fun you can have with Michigan's unpredictable and chilly weather? Don't worry! We've got you covered! There's plenty to do year-round at Outdoor Adventures, including tons of Winter Camping Activities For The Entire Family! After one staycation at any Outdoor Adventures Resort, you may just say goodbye to traditional vacations altogether. Not a part of Outdoor Adventures? No worries! First-time guests can Camp Free for 7 Days 7 Nights. Tour our facilities and learn about all the great things going on at Outdoor Adventures and the top 10 Reasons Why You Need An Outdoor Adventures Membership! Experience why Outdoor Adventures is the place to be no matter the time of year.
#4. Have an Indulgence Day!
What's a vacation without a little indulgence? Well, the same is true of a staycation! You know that restaurant you've been meaning to try? TRY IT! What about that dessert shop? Try that as well. Eat good, binge TV, sleep in, and don't worry about a thing. You've earned the right to indulge during your staycation just like you should on your vacation! If you really want to take your indulgence day up a notch, try what is called a "Yes Day." It's exactly how it sounds. For one whole day, you say yes to any and everything from the spouse and from the kids. It sounds scary, but studies have actually shown that allowing your children a Yes Day teaches them restraint and self-control. Will you try it during your staycation?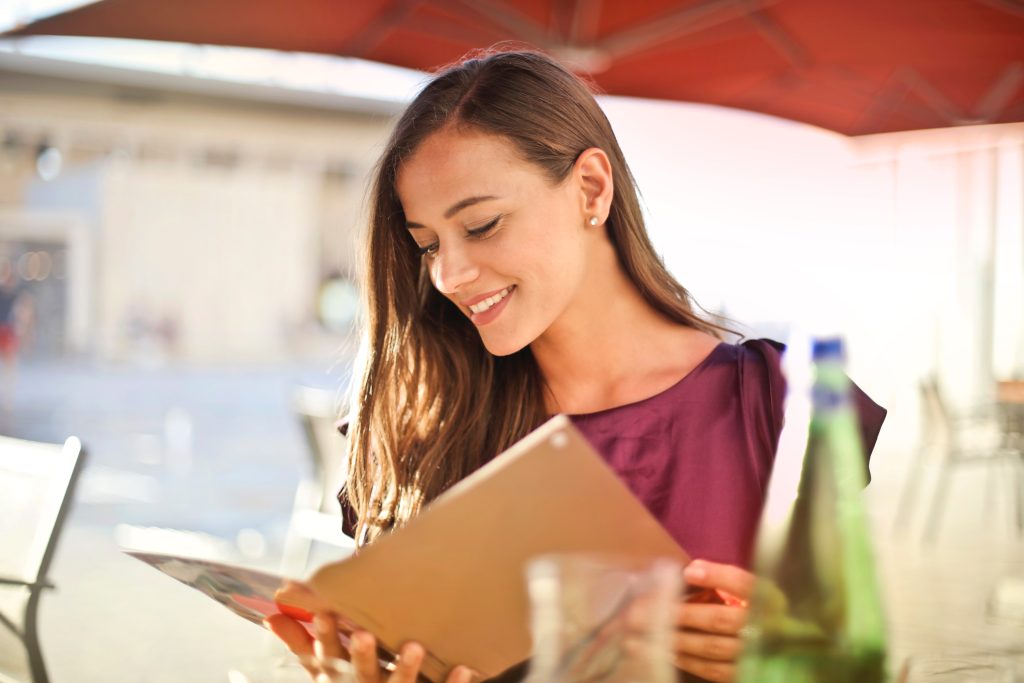 #5. Have A Me Day!
This is the exact opposite of the "Yes Day." We know that vacations are all about family time, and that's great, but it isn't a crime to take time for yourself. For one whole day during your staycation have a "Me Day"! When was the last time you went to the movies by yourself? Watching TV alone on the couch doesn't count. When, if ever, was the last time you went to a restaurant and ate dinner alone by yourself? Or got a hotel room for just you? 
Many studies have shown that spending time alone can produce productivity and creativity, as well as increase empathy and awareness of self. During your staycation, plan a day for just you. Rest, rejuvenate, be inspired, and come back to your family as a better, more whole person. You deserve it! 
If you've never tried a staycation, don't let another year pass by without doing so! We want to hear about your staycation experience and all the great things you were able to do and discover right from the comfort of your community! If you take a staycation this year or decide to staycation with Outdoor Adventures Resorts, let us know! #OAIStaycation!
Happy Camping! 🙂