Who We Are
Outdoor Adventures is a family-owned business that has provided a safe and enjoyable experience for our campers for over 25 years. We believe you can build a strong family relationship through camping and being together in the great outdoors. Enrich your life by sharing vacations with your loved ones and creating a lifetime of cherished memories together.
When becoming a member of Outdoor Adventures, you become a part of our family. We have the honor of watching our members' children grow up and now their children too. We welcome you to Outdoor Adventures and look forward to seeing you and your family enjoy the outdoors and create memories to last a lifetime.
Our Mission
We are a multi-generational family business committed to providing fun and unique outdoor experiences for families to create memories that will last a lifetime.
We hope to be the most enjoyable camping experience you'll have in Michigan. We make it our goal to provide the very best surroundings, amenities and activities in a variety of locations to meet the ever changing demands of today's families.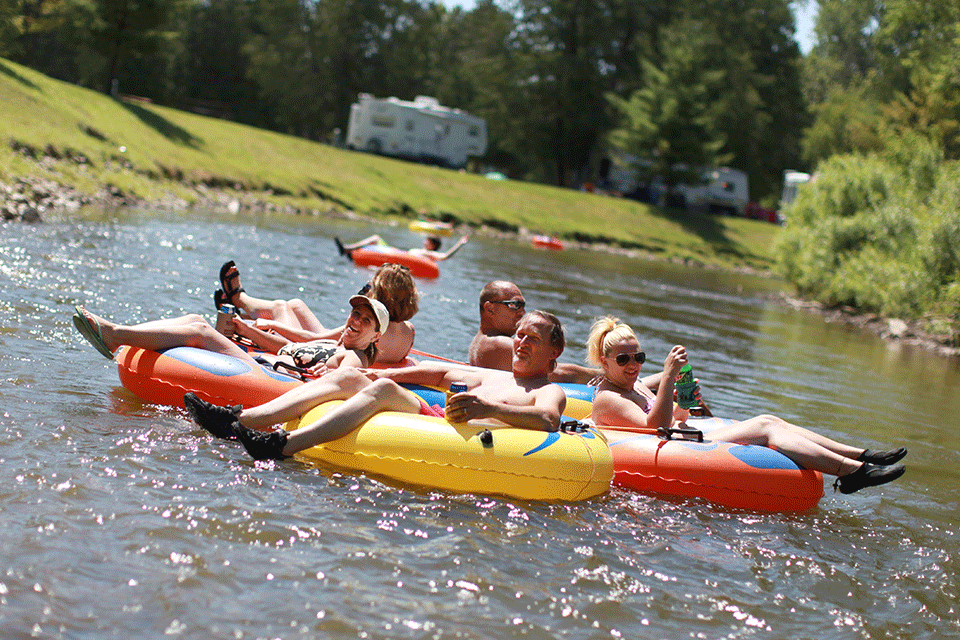 Enjoy Your Time With Us
Each of our resorts has something different to offer, giving our members a variety of activities along with a place to find peace, happiness and relaxation. From our most southern resort, Lake Shore in Davison, MI, to the most northern, Benjamin's Beaver Creek in Gaylord, MI, the possibilities for having fun together and exploring in nature are endless.
Customer Service is Everything
You, your friends, and family are our primary focus. We care a great deal about customer satisfaction, so much that we've made it our number one priority as a company. Our staff is always happy to help you with reservations, directions, how to plan your trip, provide camping tips and give you information on local events happening right outside our resorts.
If you should ever have an issue, please remember that we take all customer feedback seriously and will respond quickly to any needs that you should have. It's our sincere desire that you will have a great time while camping with us in one of our RV resorts and campgrounds.
Camping in Michigan
Michigan is our home. The King family has been in the camping resort business for three generations. When it came time to decide on the location of a new network of resorts, the King family chose Michigan for it's natural beauty and love of the outdoors. Since it's inception in 1995 Outdoor Adventures has been family-owned and operated and calls Bay City, Michigan, its official headquarters. Outdoor Adventures now has grown to include resorts in nine Michigan cities. We are proud to be a part of the communities surrounding our resorts, from the Sunrise Side of the state to the beautiful shores of Lake Michigan.