By 2001, guests of Outdoor Adventures were asking for a resort closer to their "downstate" homes. In response to that request, we purchased the former Smoke Rise Resort in Davison, Michigan. Only minutes from M-23, I-75, M-15 or M-24, and just 5 miles north of I-69, this resort is located ideally for many people who want a quick getaway in a place that is full of fun things to do!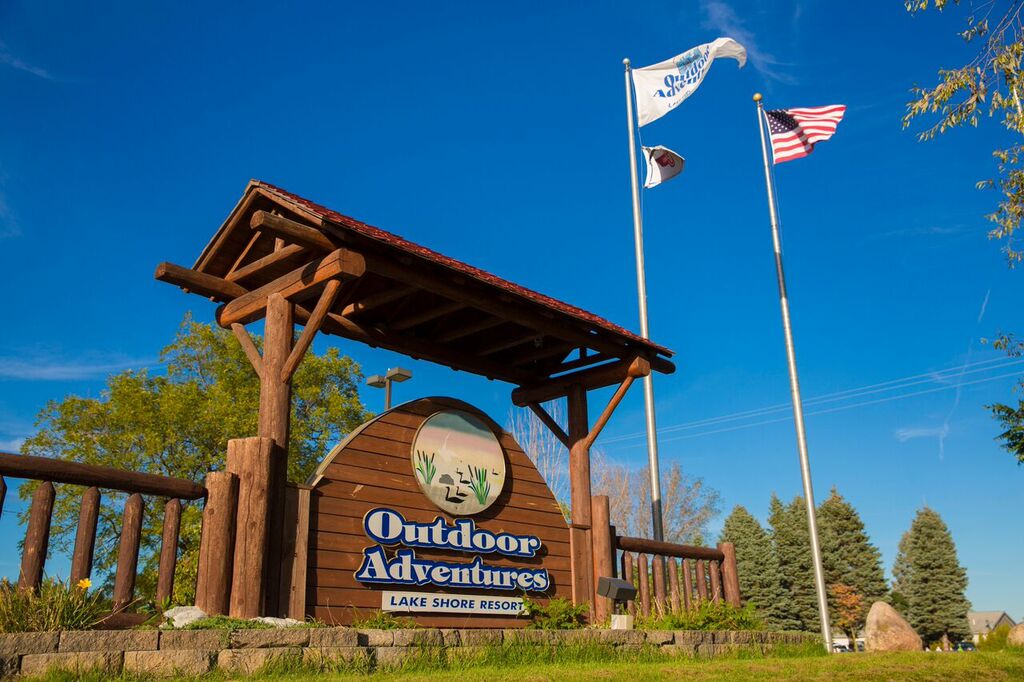 Lake Shore Resort boasts the most campsites and rentals of any of the Outdoor Adventures properties. There are almost 700 campsites and and more than 70 rental units (with 10 more rental units coming in 2016!). This resort is open year-round and beautiful (and large!) Lake Linda provides great opportunities for winter water sports (ice fishing or ice skating, anyone?).
Lake Shore Resort is much-loved for the fun that comes during its Halloween celebration. Guests young and old (and young that try to look old!) enjoy the organized activities and the opportunity to trick-or-treat on safe roads with lots of really close candy-gathering opportunities!
Lake Shore Resort is home to one of the two Fourth of July fireworks displays put on by Outdoor Adventures. Always a family-favorite and definitely not to be missed!
There are many opportunities throughout the year for guests to enjoy unique experiences. Doesn't a horse-drawn wagon ride sound fun?! Or the feel of water spraying on your face as you kayak on the lake? How about renting a paddleboat or just playing on the beach (or catching some rays)? Go for a float on the lazy river, relax in the hot tub, or go for a swim in either the indoor or outdoor pool! Check out the activities planned, be it in the three-story Dome or in the outdoor pavilion.
Basketball, volleyball, boat rentals, playgrounds, a game room, a movie theater, a putt-putt course, horseshoes, shuffleboard, and so much more are all right outside your camper or tent door at Lake Shore Resort!
Lake Shore Resort sees a lot of guests throughout the year. There is so much to do and see. The resort is not far from "the city" but still provides gorgeous views and the comforts of home.
Get ready to make reservations so you can start making memories!
Doesn't waking up to this view sound like perfection? Ahhh.
Want to learn more about Lake Shore Resort?
Check us out on Facebook here:
https://www.facebook.com/LakeShoreResort/
Or watch this video:
http://fusion.realtourvision.com/90749
Or check out the resort-specific page on our website:
http://www.outdooradventuresinc.com/resort-lakeshore.html
Don't forget to take a peek at the resort map on pages four and five of this guest guide:
http://www.mobilerving.com/assets/uploads/24418/1433950271.pdf
We can't wait to welcome you to Lake Shore Resort!